Diddy and girlfriend Kim Porter arrived in the South of France today - July 30 (for their annual White Party in St. Tropez). Leave it to Kim to make a simple track suit look like it's on somebody's runway... love it...
Russell and Kimora with kids Aoki and Ming Lee hosted the Art for Life event at their Hamptons home on Saturday (July 29). They are looking every bit the happy family in this pic... are they working some things out or just smiling for the cameras. I can't tell...
LA and Erica Reid also attended...



Star and Al were also there... And it would literally drain the remaining energy I have in me, on this peaceful Sunday afternoon, to comment on Al's "outfit"...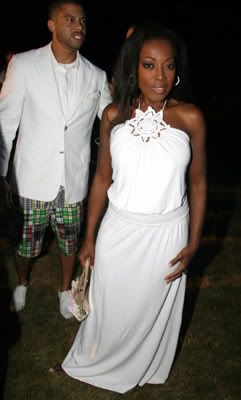 But truly, I didn't comment on Al, because I wanted to save up for the extreme foolishness that is pictured below... and no I'm not talking about Gayle, though she could use some work too... I am referring to Donna. Yes Donna Karan, high end clothing designer. First of all Donna, are you kidding me? Because you cannot be serious here. What you have on, if I may even call it a dress, is sooooo wrong on soooooo many levels. To quote Heather and Jessica over at the Fug blog:
"the madness will never stop if the people who actually MAKE the clothes don't snap out of it."
Thank you Heather & Jessica, I couldn't have said it better.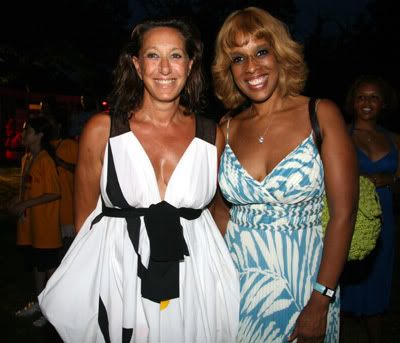 Ciara at the Flaunt Your Flirt Benefit Dinner for the Save the Music Foundation on Friday (July 28) also in the Hamptons. I must say, back when she first emerged on the scene with her "goodies", I really wasn't feeling her overall look, but she is actually a very pretty girl...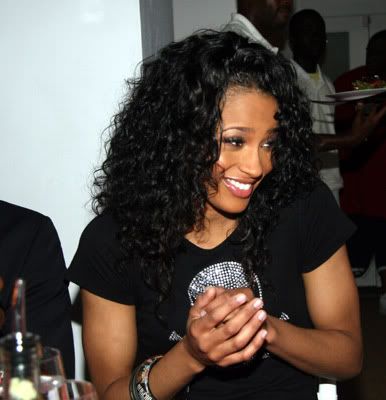 Colin Ferrell and Jamie Fox at their Miami Vice premiere in Berlin, Germany on yesterday (July 29)...



And finally, Star, pictured with Marc Morial, was a speaker at the National Urban League in Atlanta on Friday (July 28). Guess she's keeping busy...



Until next time ya'll!