This one right here totally through me for a loop... I swear I almost choked on a piece of ice when I got this in my inbox. That's right... it's
WRANGLER!
Wrangler has hot, right now "it girl" jeans! They have bootcut, low-rise, and
shocker!
Even skinny jeans! They also come with an "A-list" price tag of
$125!
Who woulda thought? I mean it's
WRANGLER!
I'm still wondering why I didn't know about this...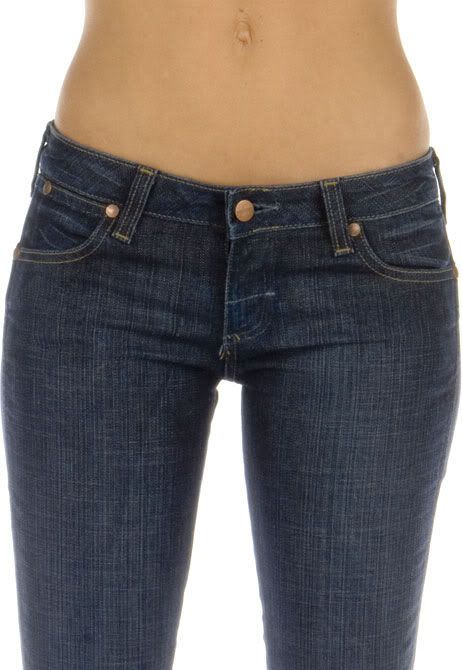 Check out the description:

Contemporary wear goes real old school with the original rough-rider of jeans. With a name like Wrangler, fashion just got the ultimate denim cred.

Wash - Resin Dark Abrasion
7.5" Rise
98% cotton 2% spandex
12" in the knee and 12" at the leg opening



All I have to say is,
WOW.
Wanna browse a little more or think you'd look good in a pair? Go right
here
to take a look see.
Until next time ya'll!