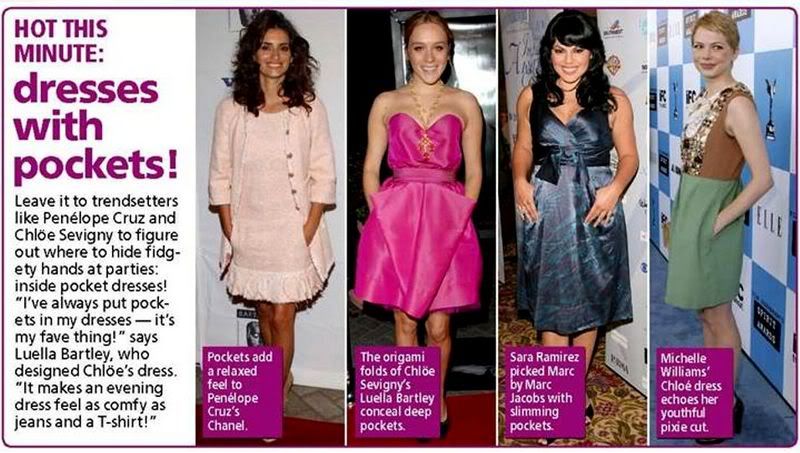 If you are a regular reader of this blog, then you already
KNOW
about my
strong
and
undeniable
LOVE
for
dresses with pockets!
Cocktail dresses
,
formal dresses
,
casual dresses
...
pockets
make
any
dress even
more
fabulous
in my opinion. It instantly relaxes the look and feel of a dress, and who doesn't wanna be more relaxed? But I'm sure that some, maybe even most, don't share my feelings on this trend. The people at
Life & Style Magazine,
who did the above story even seem to think that the trend is only
"hot this minute".
Well I for one hope that this trend lasts... even if I'm the only one hoping, lol! But enough about my feelings on it. I wanna know what
you think
about this trend. Do you like it? Hate it? Don't care? Would you wear it? I wanna know your
style verdict.
Click the link below to
shop for dresses for any occasion
over at
eDressMe!
eDressMe - dresses for all occasions