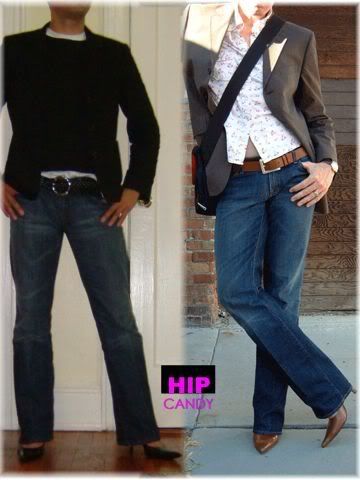 I'm at a loss with this one. I saw this over at the Style.com fashion forums. The forum topic is below:

Fashion Freestyling: Men in Heels
My friends and I have sought to incorporate high heels as an acceptable accessory to different types of men's styles. It's not fetish and it's not high fashion and we are heterosexual. It's a paradox now, like men wearing earrings and long hair used to be. We know it's different, but believe that the overall image can be projected with good taste (even if not high fashion).
Hmm. Well, I'm gonna kick things off with my opinion of this overall look. I don't like it. On a heterosexual man? No. Not even a little bit. That's my opinion. Now I really wanna know yours. Do YOU like it? Hate it? Don't care? Would you (guys) wear it? Would you (women) like to see your guys sporting this look? I wanna know your style verdict.