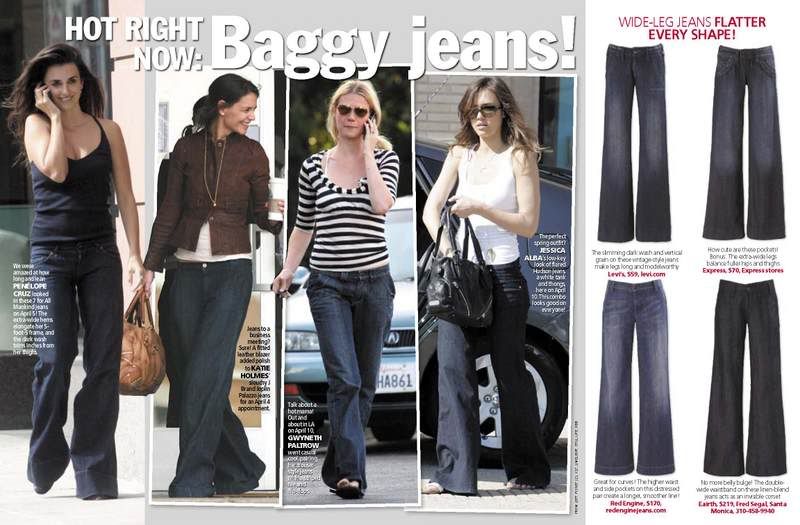 First skinny, now wide. Both the skinny jean and the wide leg denim are currently sharing the spotlight, because I don't see skinny jeans going anywhere anytime soon. But I do like the wide jeans too. Which is unlike the skinny jean, because I
loathed
those when they first emerged on the scene, but gradually, they did grow on me. The wide leg denim, which is not to be confused with
bell bottoms
, because bell bottoms are snug at the top and
wide at the bottom only
(think 1970's),
but
wide leg jeans
are wide from thigh to ankle which gives them a
much more relaxed, trouser type fit
which can be much more flattering on more body types. I'm cool with them, I think with the right styling, it could be a cool look. But what do you think? Do you like them? Hate them? Don't care? Would you wear them? I wanna know your
style verdict.
Related posts:
Wide Leg Pants & Skinny Jeans
Photo Source