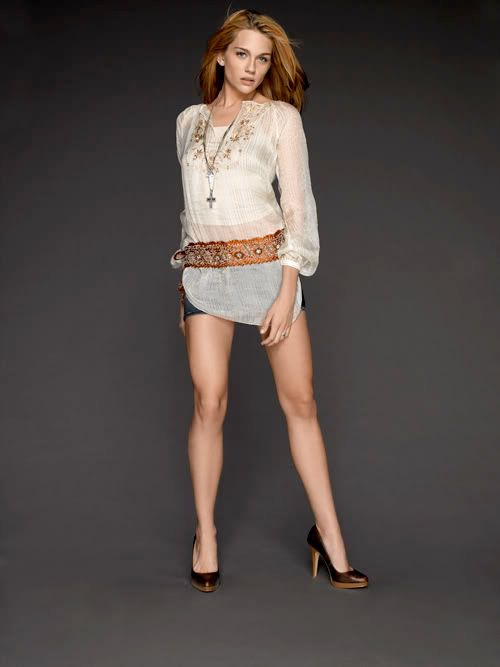 I spoke to
Renee
earlier and surprisingly, she wasn't that much of a talker like some of the others. A little shocking coming from someone who had
plenty
to say while the camera's were rolling. She was a nice enough girl though... check out my interview with her below and find out how she feels about the judges thinking that she looked "old", if she made any lasting friends from her season of
Top Model
, how she feels about
Jaslene
winning it all and what her plans are for the future.
Read my interview with Renee below:


Me: Hey Renee.

Renee: Hi Chanel.

Me: How are you?

Renee: Good, how are you?

Me: I'm good. Congratulations on making it to the top 3.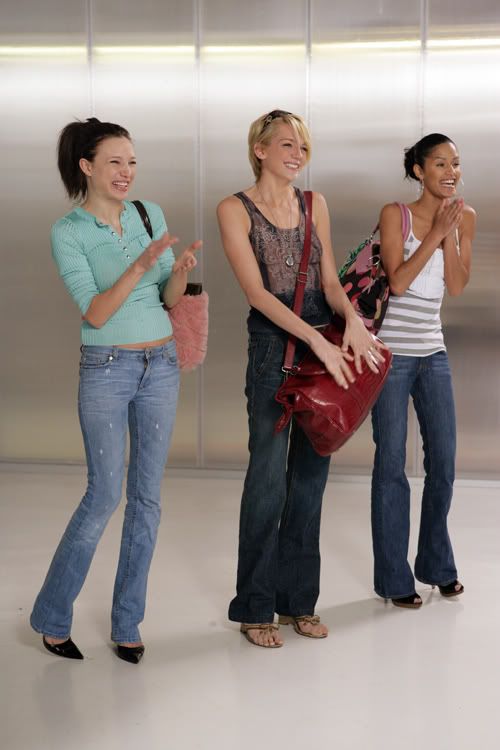 Renee: Thank you!

Me: You did seem genuinely shocked though when you didn't make it to the final 2. Were you surprised to be eliminated after the judges loved your version of "My life as a CoverGirl?"

Renee: I was very surprised, you know, it took me by complete surprise. I couldn't even believe it. I was still trying to comprehend it as I was walking out of panel. I was like, "Ok... wait a minute, am I leaving?? This shouldn't be!"

Me: The judges also kept commenting about you looking or photographing "old", have you had a chance to examine your photos to try to see what they were talking about?

Renee: Umm, no I really haven't. I know.. like I'm not dumb. I know that I look, and maybe I talk and I walk and I just have an older feel to me than Jaslene and Natasha. You know, I'm just more mature. I mean Natasha's a mature girl, but she looks like a little girl, and Jaslene, she's young, she hasn't really been through as much in life as I have, so I really didn't take it as an offense, I just took it as more of a compliment you know? I have wisdom behind my eyes, and I think that's a great thing for a woman to have.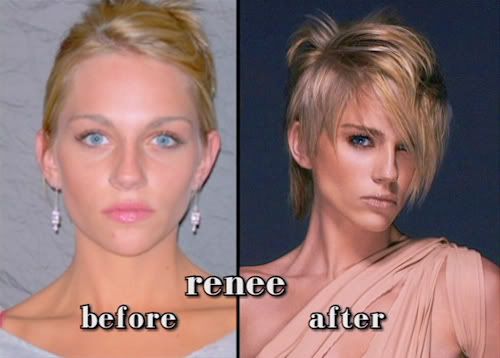 Me: So in other words, you're saying that you just carried yourself in a more mature manner?

Renee: Yeah.

Me: Well I do think, during the makeover episode, that they should have left your hair longer because you look much younger with longer hair. That's just my opinion though.

Renee: Mine too!


Me: Ok, so you're from Hawaii right?

Renee: Uh-huh.

Me: Which part are you from?

Renee: I live in Maui.

Me: Are you originally from there, or did you guys move...

Renee: No I'm not, I'm originally from Michigan. But I just live there [in Hawaii], it's where I had my son, and it's where I met my husband, so when they asked me where I wanted to represent, Maui seemed like the best choice. It's where my heart is.

Me: Ok, well that makes sense. But I hear that it's really expensive there, is it?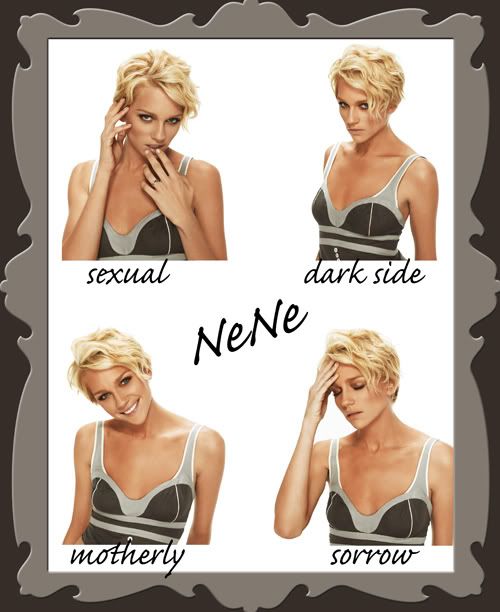 Renee: Yes! It's very pricey in Maui, but when you're local you get the kama'aina discount which is like a discount for living there. It takes like 15% off everything so it's nice.

Me: That's not bad. Well what were you doing before

Top Model

?

Renee: I was planning a wedding and taking care of a baby.

Me: Oh. So how long have you been married?

Renee: Before I went onto

Top Model

?

Me: Yeah.

Renee: Before I applied, I had been married 4 days.

Me: Oh wow! [Renee: Yeah..] How hard was that to leave and go do the show?


Renee: Very difficult, very, very difficult.


Me: I didn't realize that you were newly married when you made it onto the show. Ok, let's get back to Top Model. Renee, you were the girl who probably had the biggest challenge with getting along with the rest of the girls this season. You even said that you weren't there to make friends, but you were there to win the competition. Did you still feel like that toward the end, or do you regret taking that approach?

Renee: I don't really regret anything I did on

Top Model

, I feel like I was true to myself. That's how I feel.

Me: Well did you get close to any of the girls in the house, like maybe there was something that we didn't see?

Renee: I mean, I got close to a lot of the girls in the house, but I didn't really get like that deep bonding, like some girls made just like absolute best friends in the house, and they'll probably be buddies for life. Me.. I don't know. I already have friends.

Me: So you don't think you'll be staying in touch with any of the girls from your season?

Renee: No, I'll probably stay in touch with quite a few of them, it's just that I didn't feel like this dire need to make a bunch of friends with a bunch of girls that I didn't know. In life, I tried to look at it like this, if I met you outside of

Top Model

,

would you be my friend? And I would have to say with most of the girls, like probably not. You know, some of them, definitely, but then some of the others, I'd probably be like, I wouldn't even talk to you.



Me: What are your feelings on Jaslene being named the winner of

Top Model

?

Renee: You know what? If it wasn't me, I'm very, very happy that it's her.

Me: The reason I asked is because I know you told Natasha to "win it for the mother's" or something like that right after you were eliminated.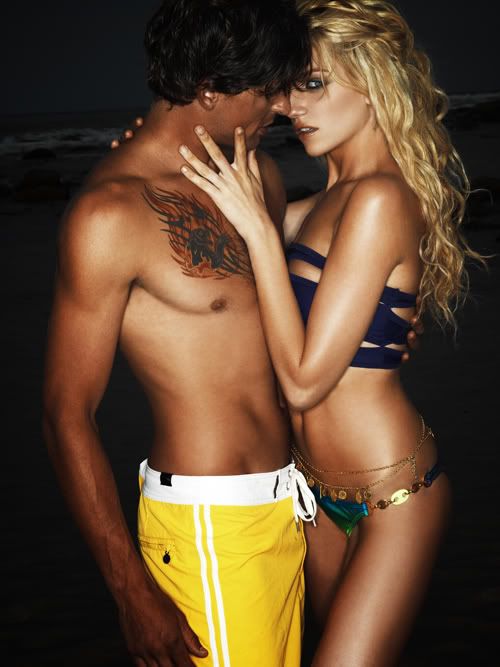 Renee: Yeah... I would have loved for Natasha to win it for the mom's, I just think that Jaslene wanted it more. Jaslene wanted it almost as bad as I did. So it's just good to see somebody else get it that really wanted it.

Me: Even though you didn't win, you still came really close. Do you feel it was worth it being on the show?

Renee: Definitely, you know, the exposure is good, and the experience, it's a once in a lifetime opportunity, you know, so I feel like it was great.

Me: What's one thing you think you've learned from being on the show?

Renee: I would honestly say that outside of modeling, and just more on a personal basis, I've learned not to let what other people think about you dictate how and who you are.

Me: Oh, ok. That is important. So, what's next for you? What are some of your plans?

Renee: I'm moving to L. A. in a couple weeks, I'm gonna get an acting coach, a modeling agent and an acting manager hopefully. I'm just really gonna push hard in the film industry. I absolutely enjoy being in front of the camera and acting so...

Me: Well you were pretty natural in your commercial shoot, "My life as a CoverGirl".

Renee: Oh, thank you very much!

Me: Well thanks so much for talking to me Renee, and I wish you the best of luck on your move to L. A.

Renee: Thanks!