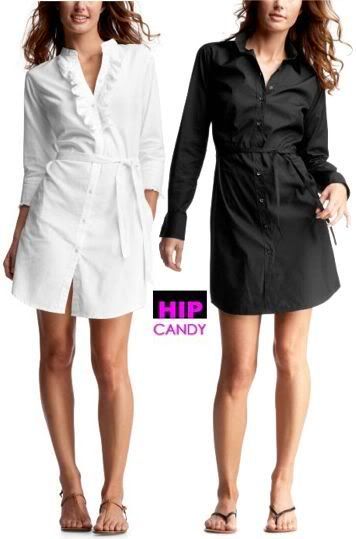 Ok GAP. I see you. Finally doing something cute and fresh. Hopefully this means ya'll are coming out of ya'll's seemingly never-ending style slump, because I'm feeling this look right here. Super basic but still stylish. Nice. How about you guys? Do you like this look? Would you wear it?

White Solid Ruffled Shirt Dress $69.50
Black Solid French Cuff Shirt Dress $69.50

See more GAP dresses here.