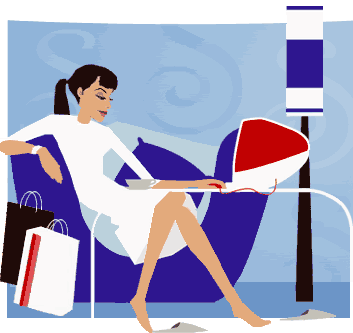 Wouldn't you like to be alerted when items you wanted in your own size went on sale? I would! Personally, it would save a lot of time that I spend "stalking" things until they actually go on sale (I can't tell you how long I've been "stalking" these Very Prive pumps, but hey, that's a whole other story...). Well the new "personal shopping site" Shop It To Me is here to help! Shop It To Me is an online service that sends you email alerts about clothing that matches your size and brand preferences as soon as it goes on sale.

The service is free and takes less than two minutes to sign up. Just check off from dozens of well-known brands and retailers, then indicate your items of interest (shoes, purses, dress, jewelry, etc.), and then set up a frequency of how often to be sent a custom email alert complete with photos, sale price, and links to the online retailer or online store where you can purchase the item! Simple! And so time saving! Why not get the heads up when sites put your fave brands on sale in your size?! I've signed myself up already! So why don't you check 'em out too!

Check out Shop It To Me now!