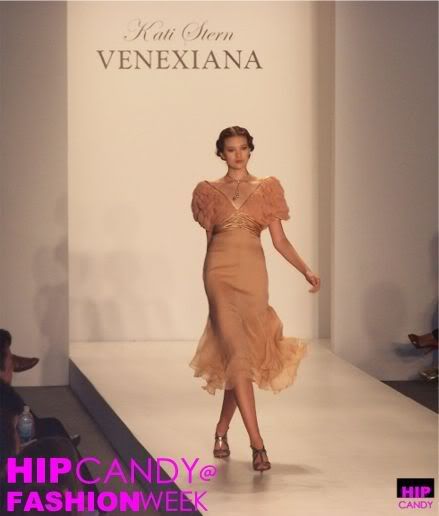 The
Venexiana
show was great! Kati Stern had a real throwback, vintage,
"old Hollywood",
glamourous type show... her spring looks were very reminiscent of classic black and white movies from back in the day. I love
old black and white movies
... especially
Hitchcock thrillers
. And anything with
Bette Davis
or
Joan Crawford
starring. But wow ya'll.
I am tired.
Traveling can definitely take a toll on your stamina, but no worries. I'll post the rest of the pics that my photographer took
(a.k.a. my husband, lol!)
tomorrow. And a huge, big shout out to him! Ron
(my husband)
is really being a trooper. Isn't that a great pic he took?! He has photo/media riser access at a few of the shows.. he has more serious access to the shows than I do! I think I'm gonna go ahead and add him to the
Hip Candy photography staff
. Yeah. I'll let him know that tomorrow.
More Fashion Week pics to come!