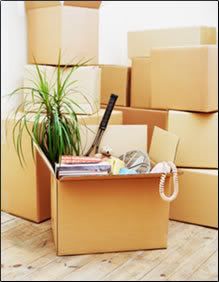 We've been moving, which is why I've been M.I.A. for the last few days, and if any of you have moved before, then you know exactly what we're dealing with. Cleaning, separating stuff, packing, giving away stuff, throwing away stuff.. we still had
unopened wedding gifts
, and our wedding was back in
1995!
It's been a LOT of work, and we're still not done, but enough about that, my birthday is
this Friday
(Oct. 12)!
So the move will be temporarily interrupted.. at least for that special occasion. That being said, below is the
birthday wishlist
that I make a point to publish annually in an attempt to get the stuff I REALLY want for my birthday. This year I'm
splitting it in half
to accommodate my
"champagne wishes & caviar dreams"
list, and my
"budget conscious, with a masters degree in finding cute items off the clearance rack"
list.
My 2008 birthday wishlist,
parts 1 & 2
are below!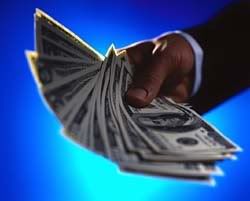 Champagne wishes...

1)
The 2008 Range Rover Sport.
Because I'm really a
Jeep
girl at heart! I currently drive the
'06 Jeep Liberty
, and I
LOVE
it. It's cute! And anybody who knows me, knows that I love all things cute. And the Jeep Liberty fits me like a glove. But the
'08 Liberty
is just not doing it for me. They're
changing the body style
, and to be quite honest...
I'm not feeling it.
So a shiny new
luxury '08 Range Rover Sport
(starting at only $58,500),
you know, the one with the built-in
beverage cooler
(and I haven't decided which color yet...)
would be a nice "next step" no?
2) A Christian Louboutin Shopping Spree!
But I'll tell you what I want, what I
really, really
want, is the
fleshtone Very Prive peep toe platform with the cork toe
in my size, 7.5 US
($640),
which seems to be sold out everywhere. They're fabulous. So I'll settle for shopping for other Louboutin styles that
are available
.
3)
A Pair of
CHANEL Sunglasses.
Filled with my prescription so that I can see and be stylish,
lol!


4)
An
iPhone
. Why not?
5)
A mani/pedi/facial/massage. Because it's what a girl is supposed to do for herself on her birthday, right?
6)
The
HP Pavillion HDX Entertainment Notebook PC
. With Intel Centrino Mobile Technology. You know, the one in the
Jay-Z
and the new
Serena Williams commercials
. Nice.
7)
First class airfare to the
Italian coast
for my birthday dinner followed by dessert in the
South of France.
Yeah.
Budget Friendly...
1) An
Old Navy gift card
. Because they have some real nice items on clearance right now.
2) A
Target gift card
. I just purchased the cutest little
Isaac Mizrahi Mary Jane heel
there a couple weeks ago. I can ALWAYS find something cute in Target.
3) A
Wal-Mart gift card
. Because everything you think you need is probably in there.
4) A
Walgreen's gift card
. Because I've had a love affair with
drug store makeup and magazine aisles
for a long time now. And
Walgreen's
just happens to be my fave.
5) A
Hancock Fabrics gift card
. I make regular trips there about twice a week.
6) A
Forever 21 gift card
. Because who doesn't like cute gear at a cheap price?
7) A
Starbucks gift card
. Because
Starbucks
is delicious, liquid fuel.
There you have it! My
2008 birthday wishlist
!
Yay!
Can't wait to see what I get!
*sigh*
Now, back off to finish packing...