The
Fall '08 Baby Phat Show
was a display of throwback, vintage,
flapper-esque
fashion. But Kimora also showcased some nice, wearable street style as well
(picture link is below).
And while her longer dresses seemed just a bit costume-y to me, I was all over her little
shorty cocktail numbers.
Nice. Especially the
purple one paired with the little red Mary-Jane looking shoe
. Super. Cute. More pics below.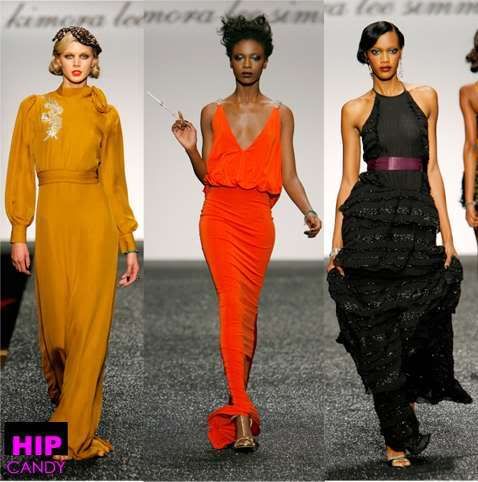 Click to see even more pics from the Fall 2008 Baby Phat show.