A few celebs opted to wear white to the
80th Annual Oscar Awards
, and a few of them got it right. I particularly enjoyed
Cameron's
casual ponytail paired with her formal dress. That's not always the easiest to pull off.
Keisha Whitaker
looked stunning as well. She's always so elegant. And
Renee
looked great too, but does she ever wear anything other than Carolina Herrera? I didn't like the Cavalli dress on
Jennifer Hudson
, and
Marion Cotillard's
dress
(she was the "Best Actress" winner)
looked too much like fish scales. Didn't like it.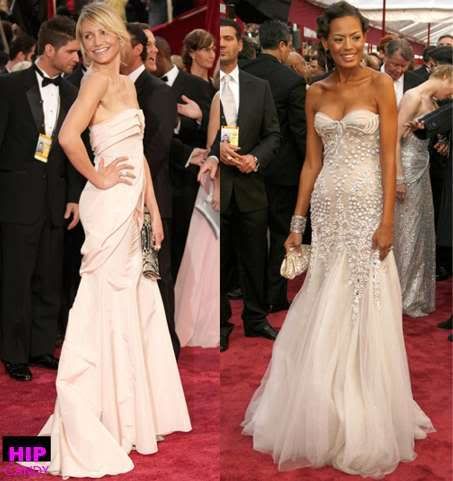 Cameron Diaz in Dior by John Galliano & Keisha Whitaker



Jennifer Hudson in Roberto Cavalli, Marion Cotillard in Jean Paul Gaultier, Renee Zellweger in Carolina Herrera