New York Fashion Week is now complete, (stay tuned for recaps of the week) now on to The Grammy's. Clive Davis' Pre-Grammy Party was held February 9 at the Beverly Wilshire Hotel, and celebs came out by the dozens. Some showed up cute, some did not...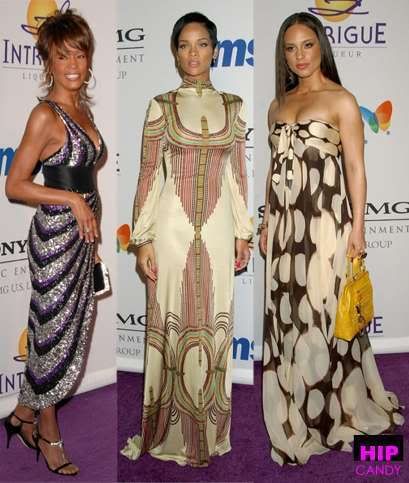 (above) Whitney, looking like the star that she's supposed to be, Rihanna & Alicia...

(above) Fergie, Natasha Bedingfield & Pink...



(above) L'il Mama & Ashanti, both looking... different.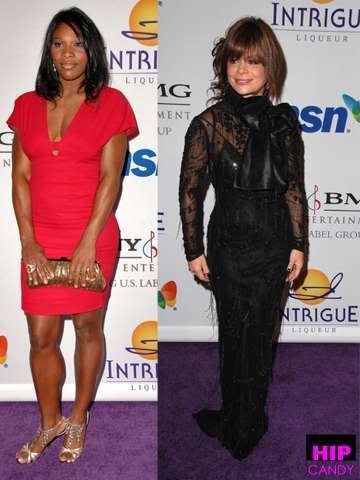 (above) Serena looking fab in red & Paula looking like... Paula.



(above) Nia Long, Nicole Murphy & Fantasia...
The Grammy Awards air tonight!