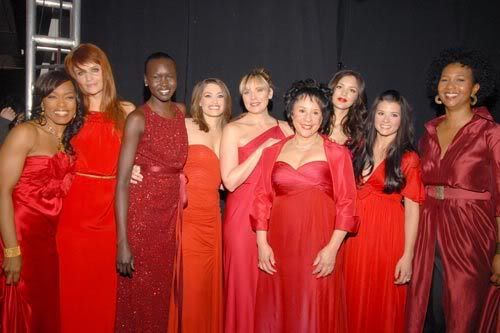 Backstage at the 2007 Red Heart Truth Show at New York Fashion Week
Friday, February 1, 2008 is a celebration of the kick-off to American Heart Month and National Wear Red Day by wearing red in support of women's heart health.

The Red Dress—the national symbol for women and heart disease awareness—was designed to build awareness that women are at risk for heart disease, and motivate them to take action to reduce their risk. Follow The Heart Truth and learn about heart disease in women this February, and throughout the year, through a series of exciting events taking place across the nation!

The Heart Truth returns to Mercedes-Benz Fashion Week with Red Dress Collection 2008. Stay tuned for pics!

See pics from the Heart Truth 2007 Show.
Fashion Week officially kicks off today in New York.