Taken with my phone...


L.A. Fashion Week Tent with my "staff photographer" smack in the middle of the photo, lol!
The lineup for Fashion Week at Smashbox Studios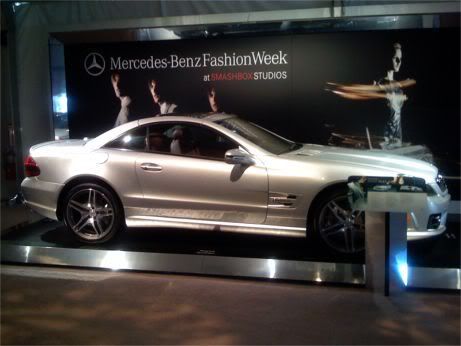 Mercedes Benz, Fashion Week's Sponsor
The Smashbox booth
Before the first show (Imasu by Kellynishimoto)
Debbie Allen's Dance Studio across the street from Smashbox Studios
More coverage to come (Alexis LaMontagna, Joseph Domingo, Lauren Conrad, The Green Initiative & Jenny Han) along with my personal thoughts on Fashion Week in L.A. Stay tuned!