Anyone who's been reading this blog for any length of time knows that I'm a huge fan of all things "cute". So check out 3 of the latest gems I found below, all available at
Fred Flare
.
Old school!
Cassette Tote
,
(below)
 it
was
marked down to
$11,
but now it's mysteriously back up to
$16
after my story posted.
Hmm
... you guys must have really hit 'em up behind this bag.  For realz.. Hey, just leave one for me.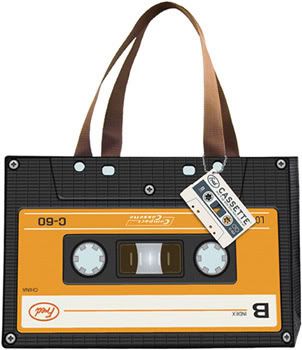 Hostess Cupcake coin purse
, $14
(below).
I love it! How fun would it be to whip it out at the store checkout next time you're in line buying ice cream or your fave candy bar?
What a fun gift idea!
Petit 4 Lip Balm set
,
(below)
$18. Chocolate cream puff and strawberry cream tart? Yum! And if you think the the little lip gloss pots are cute, wait until you see the packaging it comes in! Adorable.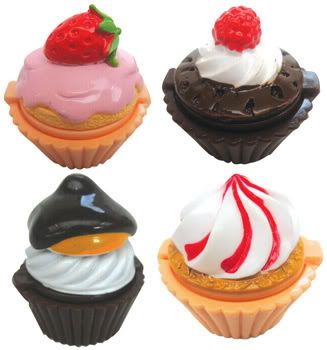 See even more cute things at fredflare.com.