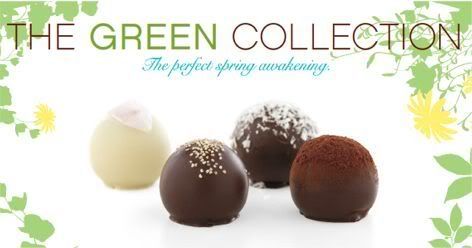 I recently had the chance to sample the wonderfully tasting organic chocolates from Vosges Haut-Chocolate who just happens to be a company with a

"green"

mission (click here to see for yourself..). Indulging in a decadent chocolate will ALWAYS be a treat for me. I consider myself a lifelong chocoholic, so people who don't quite care for it continue to be an enigma.

And at Vosges Haut-Chocolate, theres so much to choose from! From the mini exotic candy bars (the Red Fire bar with chipotle chillies was fabulous..) to their international truffles (some of the descriptions were equivalent to reading a label on a bottle of fine wine), it's a virtual sweet tooth heaven! Also make sure you check out the Groove Collection, and the Hip-Hop Truffles for some really neat and creative gift ideas!  There's so much more to see on the site (brownies, ice creams, wine & chocolate, yum..), I'd literally be here all day telling you about it, so check it out for yourself!

Visit Vosges Haut-Chocolate.  And click on the pic above to learn more about their

Green Collection.