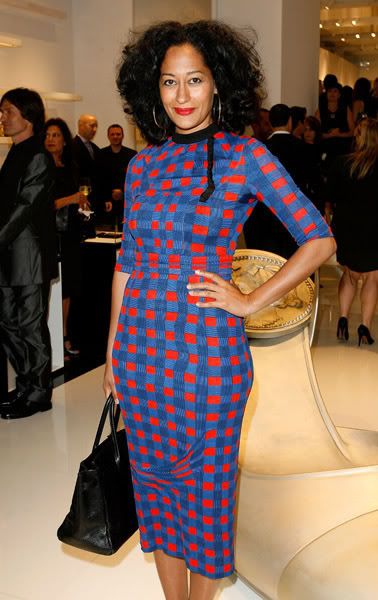 Because it's not your computer screen, it's
the psychedelic colors on Tracee's dress
. These two colors are close to impossible to combine successfully and should not, I repeat,
should not
be attempted unless you are a skilled professional.  Imagine yourself trying to chat her up at the party while
trying not to look directly at her dress
.  It's hard to focus on it for even a few seconds without getting cross-eyed!  She could seriously blind anyone who came within a few feet of her with this wacky color combination.  And that just wouldn't be cool at a swank Hollywood party.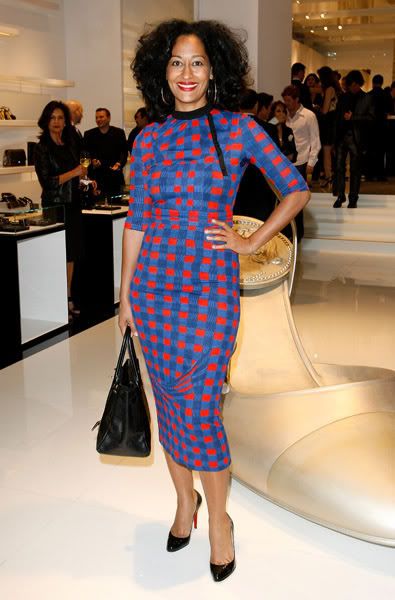 Tracee Ellis Ross
and all her eye-popping brightness attended the opening of the CHANEL boutique on Robertson Blvd. in Beverly Hills on May 29, 2008.