Her
HAIR ROOTS
that is.  I'd just like to take a moment of silence right now 
to thank her hair team
for successfully bringing her back from
this look
.
And it l
ooks like they had to add a little extra, but that's ok! The only thing that matters is that
GLAM Jada
is back.  
Hair experimentation
can be totally overrated sometimes.  Trust me.  I know.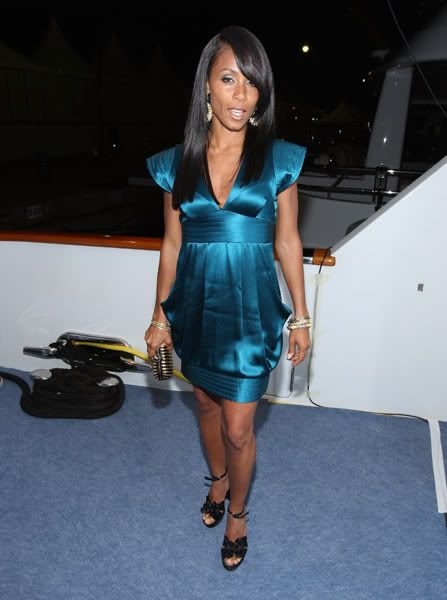 Jada Pinkett Smith

attended the celebration of Spanish and South American Cinema on the Bud Light Yacht during the 61st Cannes Film Festival on May 16, 2008 in Cannes, France.