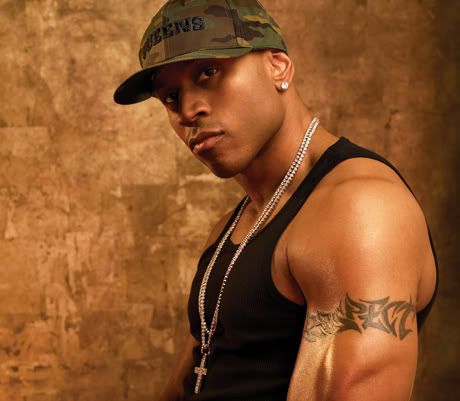 LL Cool J is launching a brand called

"LL Cool J for Sears"

.  I know, clever, right? I'm an LL fan 

(and he's smokin' in that pic..)

but he could have come up with something better than

"LL Cool J For Sears"

IMO.  Anyhoo, His collection will be a collection of casual wear for juniors, young men's, girls, and boys, and it's gonna roll out to 450 of Sears 90 stores in September and could generate as much as $100 million to $150 million in its first year, sources said.
LL Cool J knows about women's apparel, the hip-hop artist insists he's had plenty of experience. "I was raised by a matriarch, I have a wife and three daughters, so I know what women are looking for when they shop for clothes," he said. "My main concern with juniors is to make sure the fit is right. The fabrics have to feel nice on a woman's body, but sizing and fit are very important. I know that if she comes in, puts it on and it doesn't fit, she won't come back. Clothes have to make a woman feel good, relaxed and sexy. We are going to be constantly looking at fine-tuning the fit and we'll get it right."
There will be a major marketing push behind the LL Cool J brand as well, both in print and TV.  The ads will feature LL Cool J himself, along with his family — his wife, Simone, son Najee and daughters Italia, Samaria and Nina. The idea, the rapper said, is to bring the brand to the whole family by showcasing his own family in the campaign. In addition, LL Cool J said he will be working on more ways to give customers access to him, by holding in-store contests where a shopper can win a chance to hang with him in the studio or on the set of a video.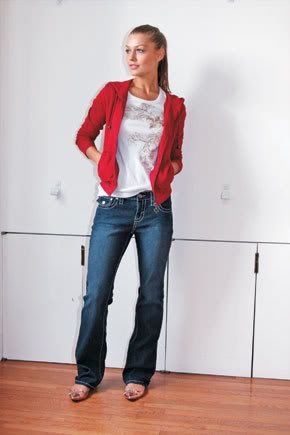 Is LL on the right track? What do ya'll think?