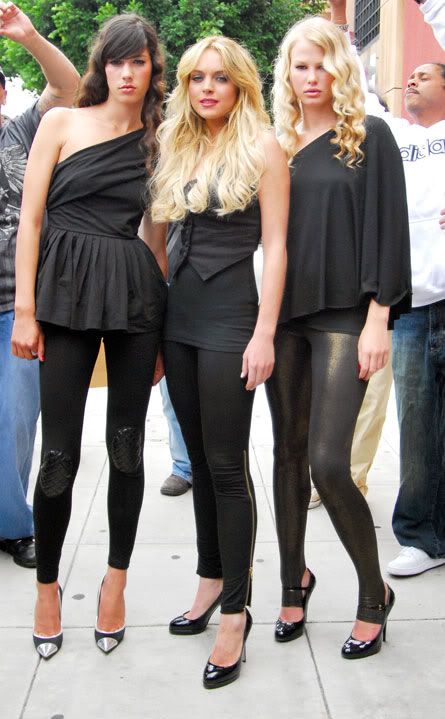 Not yet in stores

.  That's probably the most positive sentence I can type in this post.  

Lindsay Lohan

hired a couple models to shoot pics for her upcoming

leggings line

this past weekend in Los Angeles.  You can expect to see

knee-pads, shimmer and ankle zippers

on her leggings.  Wow.
Your thoughts?