At Six Flags Magic Mountain in California with their family and friends where they had the entire park shut down just for them. And I gotta tell you,
I didn't believe anything about the two of them together when all of this first went down
, but I have to give it to them, they do look legit.  I sincerely hope they're happy.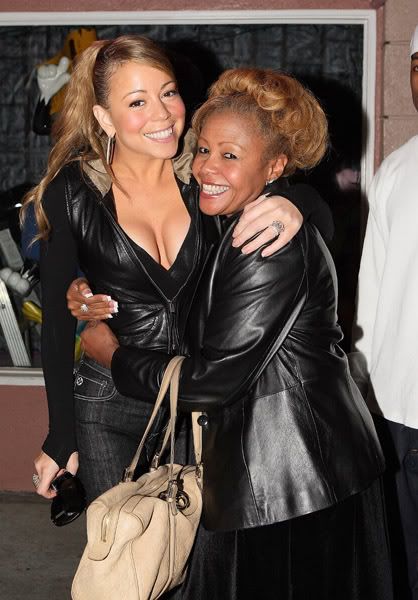 Mariah
and her mother-in-law.
Mariah

and

Nick's Grandad

.