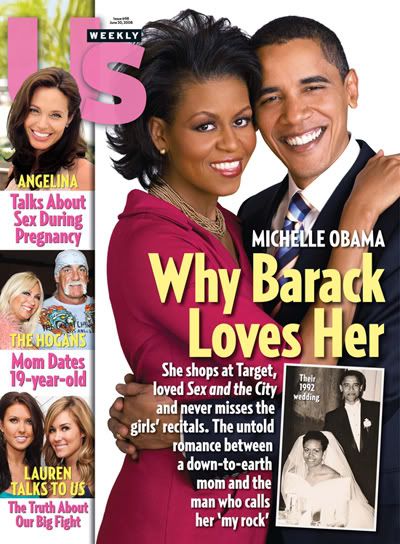 They look good, don't they?  

US Weekly

is gonna post an excerpt of

the Obamas'

love story online on Wednesday June 18, but you'll have to pick up a copy of the magazine, which hits newstands nationwide on Friday, June 20 to get the full story.  [

Magazine will be available in L.A. and NYC on Wednesday

]  Also look for

Michelle Obama

 to co-host 

"The View"

on Wednesday, June 18, 2008 at 10AM CST on ABC.
And check me out over at my

pro-Barack Obama for President

blog here!