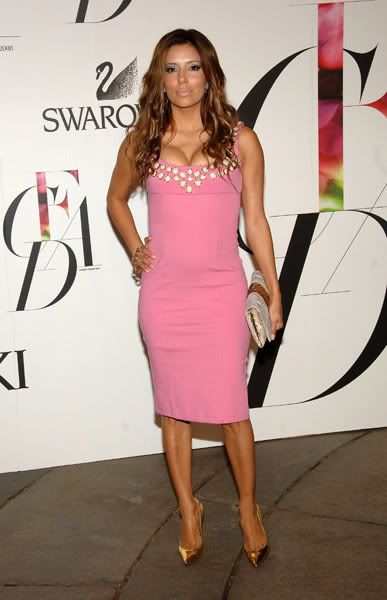 Eva Longoria Parker

was an attendee at the 2008 CFDA Fashion Awards at the New York Public Library on June 2, 2008 in New York.  And is it me, or is her

new cleavage

 a bit much 

(WTH is that? A push-up bra?)

 Because honestly, if all that new cleavage was up any higher, it would be choking the life out of her.