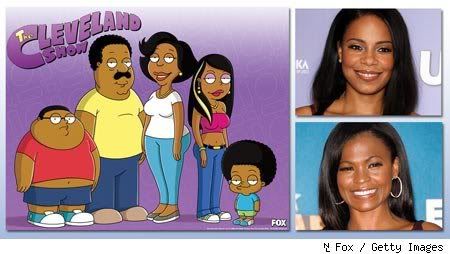 Family Guy is super funny to me

(I own a "Family Guy" box set and keep episodes of it on my phone).

Which is why I'm hoping that the new spinoff,

"The Cleveland Show"

turns out to be just as funny.  From the looks of things, they've tapped some pretty seasoned talent for the show with

Sanaa

and

Nia

joining the cast.  

Sanaa

will play Cleveland's wife Donna, and

Nia

will play the rebellious stepdaughter, Roberta.  It's not set to debut until next year, and honestly, I can't wait to see it now.  
Source