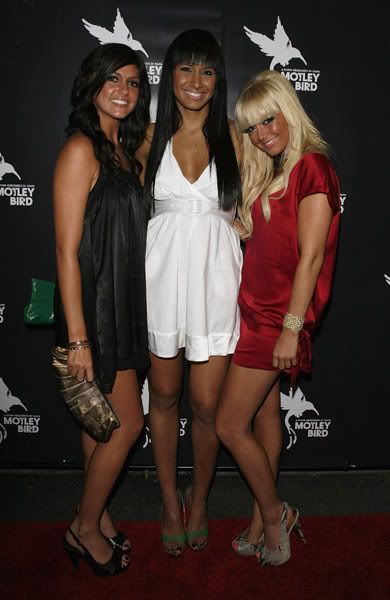 This right here needs to

stop

.  These chicks look a

 crispy mess!

 A

natural glow

is fine, but when you look like you deep fried yourself, then threw yourself in the oven on a

high broil

, then it's time to slow down on this foolishness.
Jo De La Rosa
(center, from "The Real Housewives of Orange County") and guests attended the MGM Grand bash on July 17th in Los Angeles.