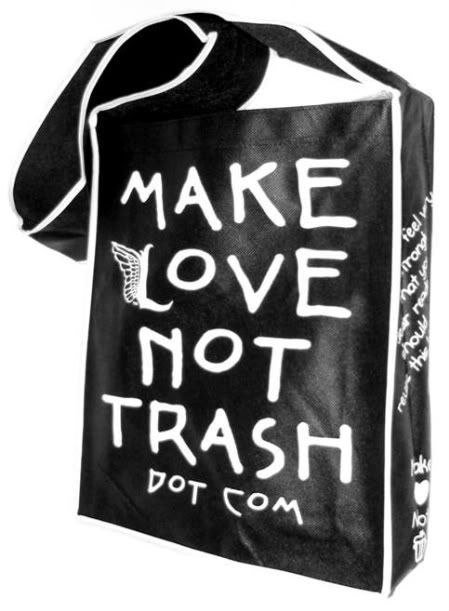 Reusable bags

 are constantly getting more stylish and more fun.  It's literally getting harder and harder to say that you wouldn't carry one because they're "ugly".  There are just too many cute ones available now!  Like the

"Make Love Not Trash"

bag above, it's cute and environmentally friendly.  And if that one isn't your taste

(that one happens to be my fave!)

, there's so many more to choose from over at MakeLoveNotTrash.com.  Using one is such a chic and easy way to do our part for the planet we live in.
Visit Make Love Not Trash now!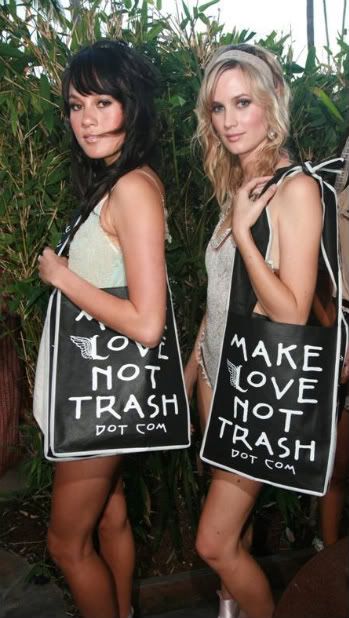 Make Love Not Trash
totes were recently featured at the
Ashley Paige
Fashion Show in Los Angeles.