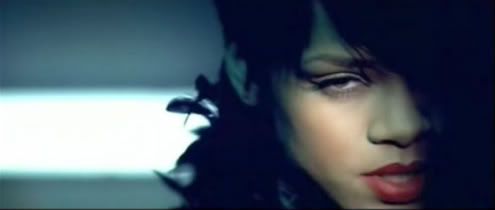 Rihanna's
"Disturbia"
jumps to #1 on Hot Digital Songs, ending a six-week run in the top spot by Katy Perry's cheeky "I Kissed A Girl." This is Rihanna's fifth #1 on the digital chart, which is more than any other artist has amassed since the chart was introduced in October 2004 (which is when downloading took off). Rihanna, 20, first topped the chart in 2005 with "Pon De Replay" and has returned to the top spot with "SOS," "Umbrella" (featuring Jay-Z), "Take A Bow" and now this hit.

Rihanna is also the only artist with eight songs on Nielsen/SoundScan's running, all-time list of the top 200 songs with the most paid downloads. Fergie, Nickelback and Chris Brown are tied for second place with five each.

Rihanna is listed on that chart with "Umbrella," "Don't Stop The Music," "SOS," "Take A Bow," "Pon De Replay," "Shut Up And Drive," "Unfaithful," and "Hate That I Love You" (featuring Ne-Yo). These eight hits have sold a combined total of 13,155,000 downloads. Fergie's five hits, all from The Dutchess, have sold a combined total of 11,830,000 downloads.

One reason for Rihanna's success is her adaptability. She can move from a sexy R&B smash like "Umbrella" to a creamy pop confection like "Hate That I Love You"; from a striking and soulful kiss-off like "Take A Bow" to the hard-charging dance/pop of "Disturbia."
[Source: Yahoo Music]