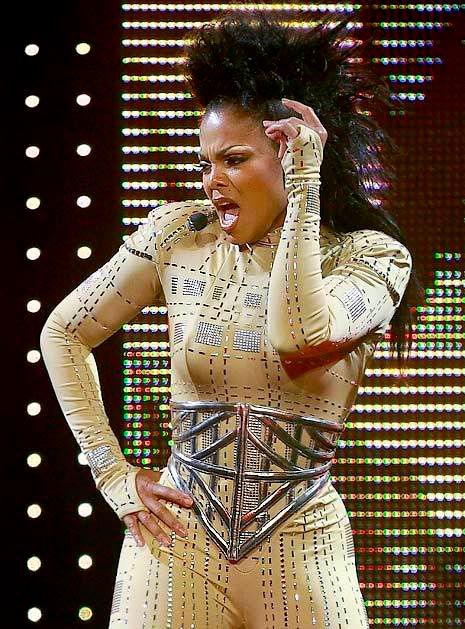 Janet Jackson

has been hospitalized, the singer's rep said Monday.

The singer, 42, was due to perform in Montreal Monday but canceled the gig after she "got suddenly ill" during her sound check and had to be rushed to the hospital just before show time.

She is being monitored at the hospital and hopes to reschedule the show.  No further information was given.



*Update*


Janet Jackson has been released from the Royal Victoria Hospital in Montreal, according to a hospital rep.

"Yesterday evening she was checked into the Royal Victoria Hospital and left a couple of hours later," Rebecca Burns, the spokeswoman for the McGill University Health Centre, which operates the hospital, told PEOPLE. Jackson has complained of exhaustion, a source close to boyfriend Jermaine Dupri tells PEOPLE. "A 42-year-old body can't handle what a 22-year-old body can," says the source. "I can tell you that she's definitely tired. It was probably exhaustion. She is doing back-to-back, three-hour shows, and her body isn't the same as it used to be."