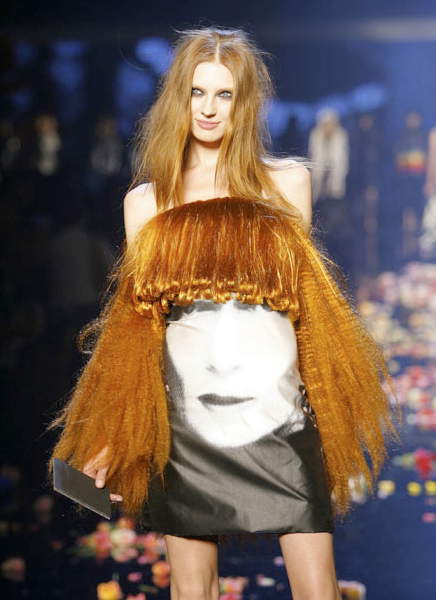 This pic was taken at the

Sonia Rykiel

fashion show in Paris yesterday. I don't even know where to start with this. How batty is this whole look?! And who in the world would

 

want all that hair under their arms??

*shutter* 

Now, granted, she gets a few points for thinking outside the box and being creative, but this mess right here is borderline

scary

.