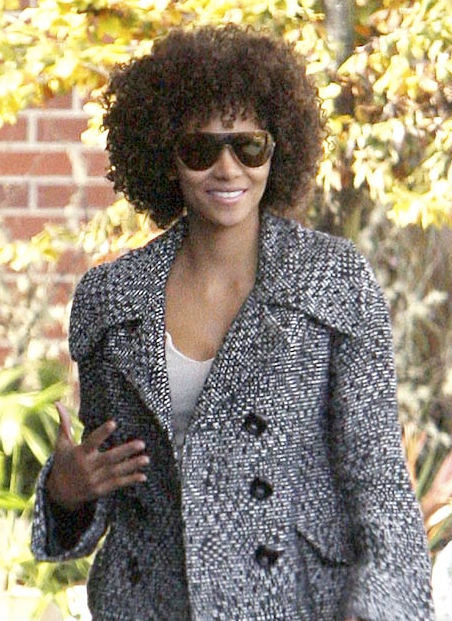 Halle Berry

was spotted in Toronto, Canada on Sunday leaving Whole Foods.  Halle, Gabriel and baby Nahla Ariela are reportedly looking to move to Canada as Gabriel is from there.  But enough about that, what are y'all's thoughts on Halle's new do?  I'll tell you what I think first, I think it's a different kinda, care-free look on her, it definitely makes her more ethnic, but I like it.
Also, check out the

"video of the moment"

in my right sidebar on

"How to Style Curly Hair".