As I was poring through more fashion week pictures this morning, I came across the Agatha Ruiz de la Prada designer runway show, and while looking at them, I thought to myself, nothing in her show was actually

wearable

.  Like, wearable on the street. But I don't think that that was the point.  Photo after photo, her dresses were all so 

sugary sweet

and

fun!

 If her runway show was a dessert, it would be around 10,000 calories a bite.  We see so much

serious fashion

coming down the runways, that the

Agatha de la Prada

show was just a breath of fresh and fattening, high calorie-content, air.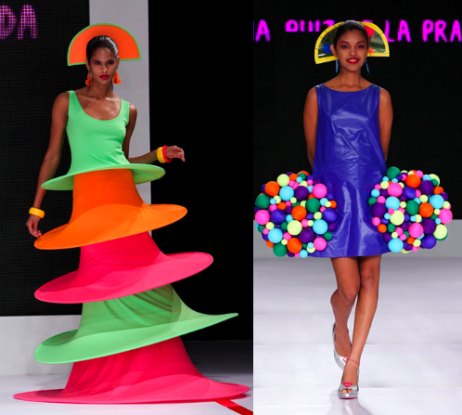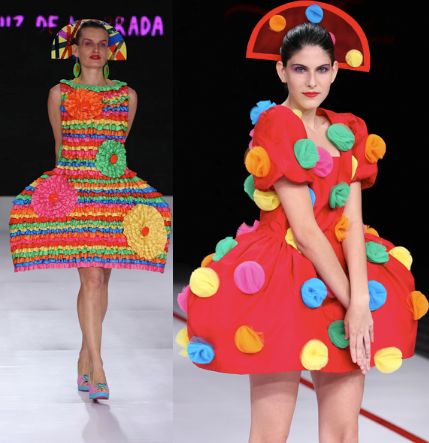 The

Agatha Ruiz De La Prada

Spring/Summer 2009 fashion show was held on October 8, 2008 in Mexico City.