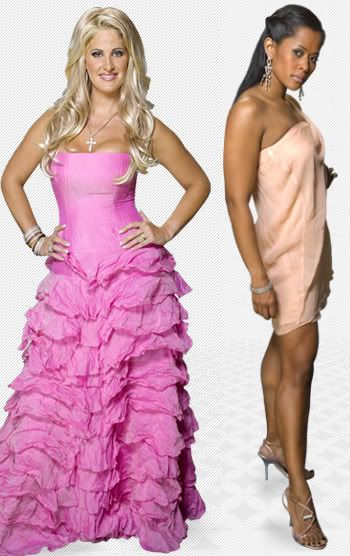 Wow, I wasn't expecting this one at all.  Out of all the
Real Housewives
from the
Atlanta
season,
Lisa
seemed to be the calm, level-headed, rational one. Something
major
must have went down to make
Lisa
jump off like
this on Kim
: And
Kim's
 scattered account of things in that video don't make a drop of sense. And a lawyer Kim? Seriously? Below is
Lisa's
summary of what happened
(via Essence.com)
:
Super drama! Let's just say, Kim [Zolciak] pushed the wrong and the last button, which takes me there. Normally, I conduct myself professionally and I prefer to turn the other cheek, but you can't allow people to continue to play with you because they'll think they can do that all day, every day. So I'd say that people will be surprised because I was surprised and somewhat embarrassed myself, but I'm human and you have to let people know that they can't just say whatever they want to you. I've been extremely diplomatic and there are horrible things I could have said but I have chosen not to and still do. When you come after my integrity or my family, then you're going to see a different person. I think that I know all of the women-NeNe, Sheree, Deshawn, and Kim-better now and I will deal with them differently next season. I was naïve coming in and I've learned some people just have ill intentions, so I will deal with each individual accordingly. But people need to know that yes, I'm a businesswoman but I'm also a sparring woman.
I don't know. This mess just seems random and out of the blue to me, these two weren't even beefing like during their season!  So my question is this, is it real or
publicity for the show?
 It's hard to tell right now, but now I can't wait until the reunion show next week!  Sad to say, real or fake, publicity works.