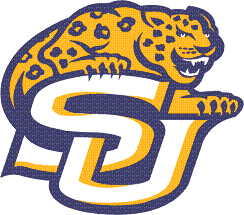 I was honored and privileged recently to have the opportunity to speak to an
"African Americans and the Media"
class about blogging at
Southern University Baton Rouge
, through the invite of one of my most loyal Hip Candy readers,
Professor Broome
(thank you!)
.  And even though I was completely out of my comfort zone speaking in front of folks, I have to say, it was a great experience. I thought the class was an
awesome group
, especially since
they mistakenly thought I was a young 20-something like them

.
 Did I mention that this class was
AWESOME
?
Anyhoo, I just wanted to thank them for welcoming me into their class and allowing me to explain what I do as a blogger, how blogging can be a serious money maker, and how blogs are continually changing the landscape of traditional media.  Below are a few links to what we talked about:
A few other hip sites mentioned: