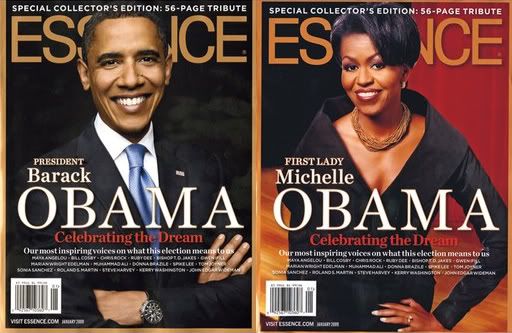 While VOGUE Magazine is iffing at putting Michelle Obama on a cover,

Essence Magazine

will beat them to the punch as they are set to cover

Barack and Michelle

in a commemorative January '09 issue...
Essence

may have scooped

Vogue

, sort of, in being the first women's magazine to put

Michelle Obama

on its cover since the presidential election, but the Time Inc. title did so by relying on archival images.

Essence's January issue

is dedicated to

President-elect Barack Obama

, with essays and commentary from

Maya Angelou, Bill Cosby, Chris Rock,

Gwen Ifill

and other notable African-Americans. The issue has two covers: one of Barack by photographer Ben Baker from a shoot for Fortune earlier this year, the other of an inaugural-looking Michelle shot during the summer of 2007 by photographer Jim Wright. Essence and Ebony are both planning special January coverage of Obama's journey to the White House. Meanwhile, Vogue said it was interested in featuring the soon-to-be first lady in the magazine, but no plans have been finalized.
— Stephanie D. Smith, WWD
Click below to get your subscription to

Essence Magazine

now!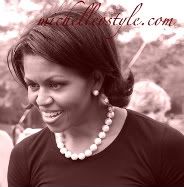 And get even more Monday Michelle O. Links here.