Celebs gathered for the 2009 Women of the Year Honors hosted by Glamour Magazine at Carnegie Hall on November 9, 2009 in New York City and a few celebs brought out the BIG glamour guns...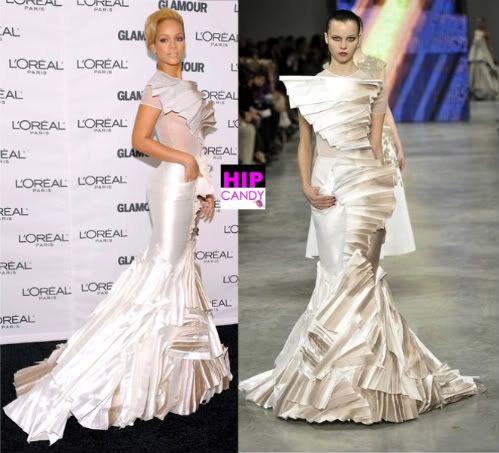 Rihanna wearing Stephané Rolland Spring 2009 Couture.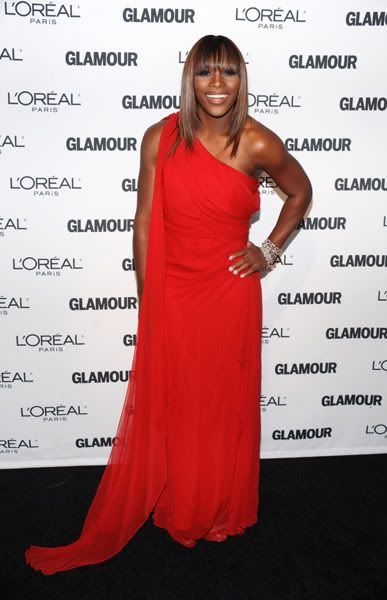 Serena Williams has been stellar on the red carpet the last few times I've seen her. This red number pops on her and I'm loving her new hair.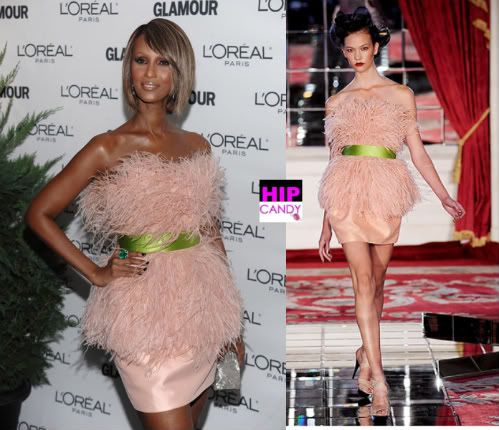 Iman wearing Jason Wu from his Spring 2010 line.




Stylist to the stars June Ambrose in a super cute embellished mini dress that I would totally wear.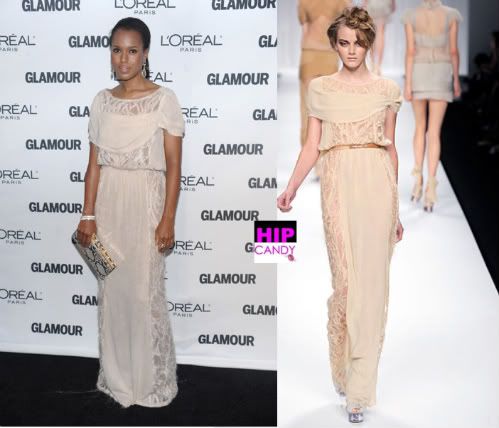 Actress Kerry Washington wearing Fendi from the Spring 2010 line.




Liya Kebede in Stella McCartney Resort (2010). Liya's waistline is insane, but I've never known her not to be super thin. She's a part of my blog header so it's safe to say she's one of my faves.




Love Amy Poehler, but this cocktail dress is matronly on her. Everytime I see her on the red carpet, she dresses WAY older than what she is IMO and that's unfortunate because we're the same age, and I honestly can't see myself wearing this dress right now.




Designer Stella McCartney. I think she looks cute here. Love the dress, jacket and shoes. Stella and I are the same age too and her entire ensemble is ME ALL DAY. Fabulous.