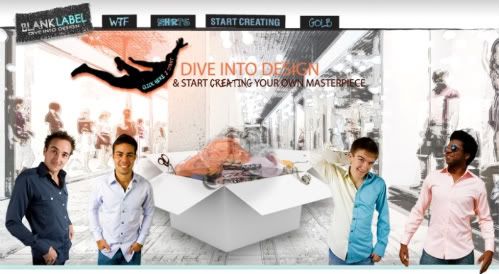 Designing your own dress shirts? What a novel idea!

Blank Label is a provider of custom men's dress shirts, that's empowering the everyday shopper to become the designer. Ladies will love Blank Label's custom dress shirt configurator because it's simple to use, and intuitive enough to make YOU the fashion designer you've always dreamed of becoming! (OK, not quite, but the application is still pretty cool). The Christmas season is near, and with Blank Label's relatively quick turnaround of 21 days there's not much time left to place your order if you wanted to get a shirt for a friend, family member or loved one as a gift this Christmas season.
A custom dress shirt can be a cool gift because you can say "yeah, I designed it," which adds that special touch, especially since you can make it their own Personally Branded Label too (i.e. you can get John a custom made shirt that reads "John's Label" on the inside of his collar!) In addition to designing and Labeling the shirt, you can monogram it with a nickname or initials. In fact, for this holiday season, they are offering a limited promocode for
$10 off your next order
(limit is for first 50 users, and I'm not sure how many are left, so shop away!). The promocode is
10disc
, and again, that's for
$10 off your
holiday order
. Use it while it lasts! So place your Blank Label Dress Shirt order TODAY and happy dress shirt designing!
BLANK LABEL