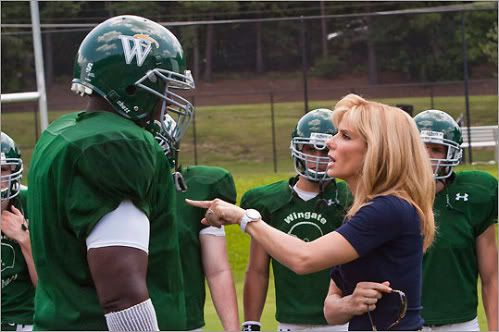 via MSNBC:
Sandra Bullock has accomplished a box office feat that her fellow A-listers Julia Roberts, Meryl Streep, Angelina Jolie and Reese Witherspoon have never succeeded at — she's cracked the $200 million mark at the domestic box office.

According to Variety, "The Blind Side" is the first movie ever "driven solely by a top female star" to break $200 million. Over the weekend, the drama box office receipts totaled $208.5 million.

In comparison, Bullock's A-list counterparts have come close, but never pulled in moviegoers in such big numbers. Julia Roberts' "Erin Brockovich" — which is often compared to "The Blind Side" — made $125.6 million domestically, while Meryl Streep's "The Devil Wears Prada" earned $124.7 million.
Click
here
to continue reading this article.