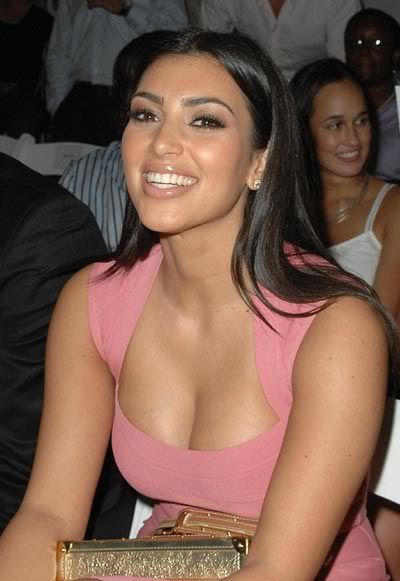 If you read this blog regularly, then you already know how I feel about the gazillion celebrity clothing lines that have launched in the last few years. Seriously, they're launching so fast, it's almost like a virus.
The Cut Blog pretty much sums it up for me:

In the 10 to 11 a.m. time slot on the Fashion Week calendar, a listing between "Derek Lam" and "TSE" reads "Bebe/Kardashian." This can only mean Kim, Khloe, and Kourtney Kardashian are showing their Bebe line during Fashion Week. Every year these — oh, how to label them? — sham shows occur. Sheree from The Real Housewives of Atlanta staged her She by Sheree show at New York Fashion Week last season. We don't know if she's showing this season and we don't care enough to try to figure it out, but with more and more celebrities and fauxlebrities designing clothing lines, and with more and more people taking them seriously, we can only expect the sham shows to proliferate. Because what is a sham show one season, in a dingy Lower East Side apartment with a taco booth out back, could be a legitimate show with only sham flavor during Fashion Week next season (read: Erin Wasson's RVCA line). If the Kardashians can show during Fashion Week and get on the freaking official calendar, can Snuggie please come back with a Bryant Park blankie spectacular?
Last season's show made us feel so alive.