Saints QB Drew Brees displayed poise and precision in his and the Saints first Super Bowl appearance. Drew completed 32 of 39 passes for 288 yards, two touchdowns and no interceptions. How can you not like this dude? So happy for him.
Saints CB Tracy Porter (#22) stepped in front of Reggie Wayne, intercepted Peyton Manning's pass and returned it 74 yards for a touchdown to give New Orleans a 31-17 lead with 3:12 remaining in the game.
I lost it on this play right here. LOST. IT. Been looking for a #22 jersey ever since they won.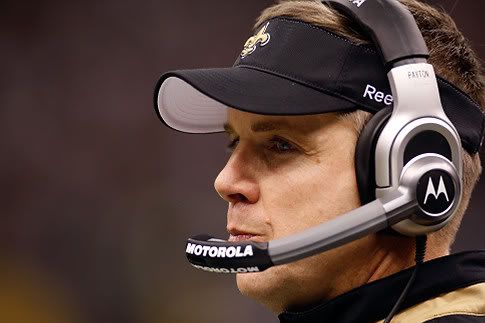 Can't leave out Saints Super Coach Sean Payton. NOTHING slips past this man. Dude knows how to call a play. Happy for him too.



Congrats to the WHO DAT Nation, the city of New Orleans and the State of Louisiana!


And if the fans face paint was any indication of who would win the Superbowl between the Colts and the Saints, judging by this side by side, Saints just had better accuracy and precision...
the proof is in the pics.
CONGRATULATIONS SAINTS!
CONGRATULATIONS TO THE WHO DAT NATION!
HISTORY HAS BEEN MADE!
THE NEW ORLEANS SAINTS:
SUPERBOWL CHAMPS