To herald the cause and as the emblem of today's American woman,
Sarah Jessica Parker
is VOGUE's May 2010 cover girl.
VOGUE contributing editor Vicki Woods visits with Ms. Parker as she prepares for the upcoming release of the sequel to
Sex and the City
, begins her role as president and chief creative officer of Halston, and faces the challenges of being a mom to three small children. Click below to see behind the scenes video of SJP's Vogue shoot and to read more.
See behind the scenes video of SJP's VOGUE shoot below:
The upcoming
Sex and the City
sequel:
"We four women, despite I guess what a lot of people hope, have never been better. This movie—and maybe it's because we actually lived together—it was the best! We were together all day long, at night, in the restaurants, in our hotels. It was wonderful.
Get "Carrie's"
White Halston Heritage Dress
from
"Sex and the City 2"
available now on
Chickdowntown
.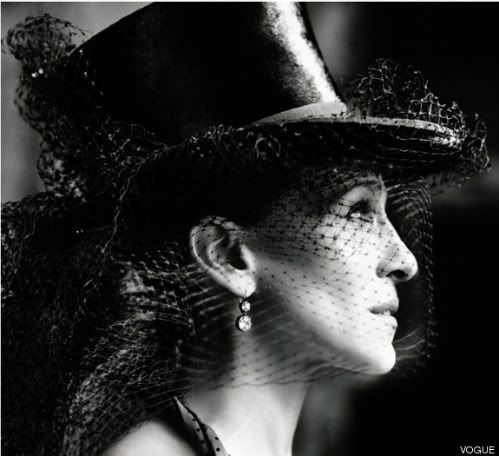 Sex and the City
getting older:
"We're still playing—uh, I don't know how old Carrie is! Is she about 42 now? I think Carrie's younger than I [Parker is 45], and Miranda and Charlotte are younger than they are in real life. Samantha was always the older lady, so she's 52 now and talks a lot about what comes with that. In the movie. Talks about menopause. Comedically."
Her introduction to
New York
and Halston:
"I came to New York originally in 1976, and then I got this part in Annie around the corner from Studio 54. I was a little girl, and for some reason they always invited the cast of Annie to Studio 54, so there I was at thirteen and fourteen, and the doorman would usher us in, literally underneath his arms. And it was 1977 in
New York City
, and you couldn't be alive and not know the name Halston."
Her new position with Halston:
"There was every reason to say no, and there were very compelling reasons to say yes…. It's an exciting time at that company. It has had some false starts that are well documented and it is relaunching itself. It has a wonderful legacy, and I couldn't say no."
Click HERE
to read the article in its entirety.