Everything I loved and hated? All dark colors for some reason. Ok, first, LOVED.




Loved Zoe Saldana in this simple, one-shouldered Calvin Klein.


Click READ MORE HERE below to see the rest of what I loved and hated from the 2010 Met Gala in NYC.





Loved Sienna Miller in her Pucci gown.




Loved Iman in this gorgeous Prada gown.


Ok, below what I DID NOT LIKE.
It's hard for me to hate on Tina Fey (in Yves Saint Laurent) because I like her so much, but whoever her stylist is, this person throws Tina under the bus on the REGULAR. Everybody can't wear everything stylists. Fit your clients to what works best for their body types. 101 knowledge. Get it together.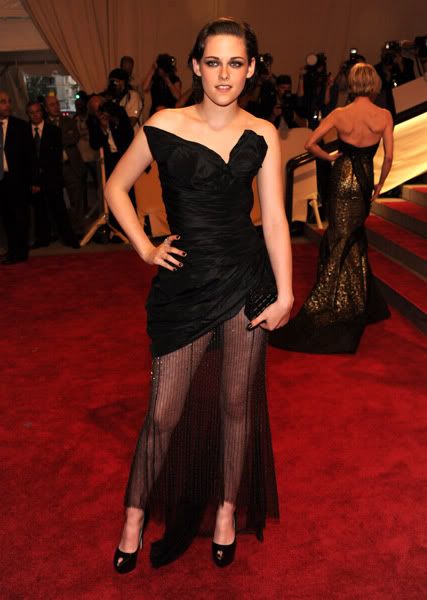 And Kristin Stewart's CHANEL dress was a FAIL on all levels in my opinion. I just can't with the weird sheer on the bottom and the odd place the dress hits at her ankles. And the way she's standing. Not the hotness, sorry.