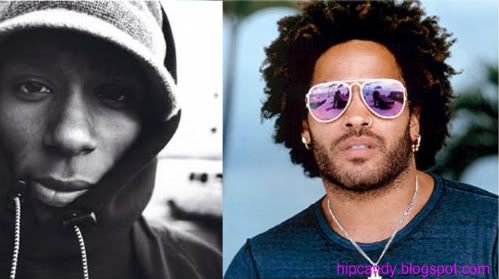 via The BVX:
Artists Mos Def and Lenny Kravitz will perform at an upcoming Gulf Coast oil spill benefit concert in New Orleans on behalf of fishers and wetlands restoration efforts.

As oil spreads around the Gulf of Mexico like a black plague unleashed from BP's Deepwater Horizon rig explosion, it's become apparent that this will ultimately affect the lives of fish and wildlife, but also the livelihoods of fishers and hunters who worked and lived off of those waters. So concert promoters have wasted no time organizing a benefit concert to raise money for fishers and wetland restoration.

Mos Def, who's no stranger to New Orleans, is one of the headline acts, along with Lenny Kravitz. After Hurricane Katrina, the MC wrote "Katrina Clap (Dollar Day)" -- a makeover of Juvenile and the UTP Playas' "Nolia Clap" -- to expose governmental neglect in New Orleans. In 2006, Mos was arrested for disorderly conduct outside of the MTV Video Music Awards while performing the song. Kravitz has claimed part-time residency in New Orleans for years and performed at last year's Voodoo Experience fest, the producers for which are also producing the upcoming Gulf Coast benefit.

The benefit concert will be held on May 16 at New Orleans' Mardi Gras World River City.