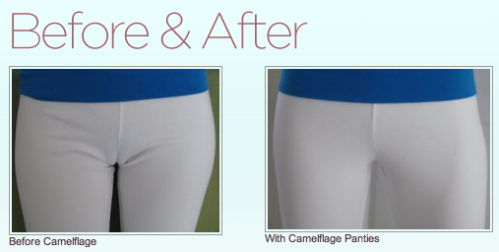 You read it right. It's underwear to camouflage unsightly "camel toe." Yeah, I was probably just as shocked as you when I saw it here first.

The insert is sewn into the panty - your protection is always secure! Learn more about how these panties work to keep you confident, comfortable and smooth in tight situations. You will feel safe and secure knowing you aren't "that girl" everyone is laughing at behind your back. The Original Visual Privacy Undergarment with Camelflage!

Think you wanna try a pair? Click HERE to check it out.