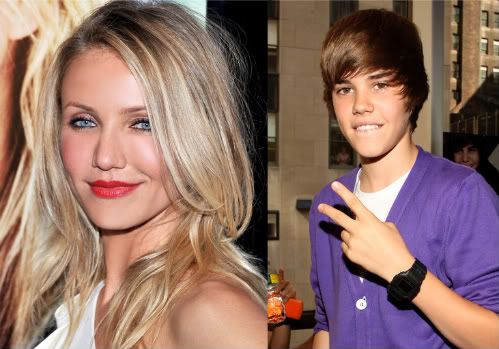 via USWeekly:
Cameron Diaz and Justin Bieber are among the stars participating in a telethon Monday to benefit victims of the Gulf of Mexico oil spill.

Other stars who will appear on the special two-hour edition of Larry King Live: Ted Danson, Lenny Kravitz, Randy Jackson, Jenny McCarthy, Tim McGraw, Alyssa Milano, Robert Redford, Ian Somerhalder, Melania and Ivanka Trump, Victoria Principal, Edward James Olmos, Pete Wentz, as well as a performance by Sting.

Ryan Seacrest will also host a special online "Social Suite" for those viewers participating via Facebook and Twitter. The telethon will benefit the United Way, the National Wildlife Federation and the Nature Conservancy, among other relief organizations.