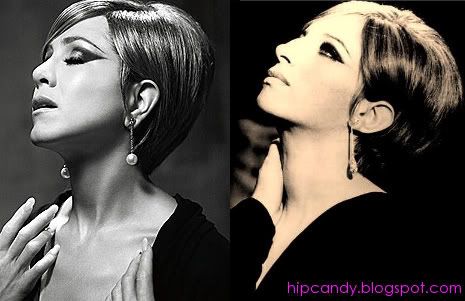 via People:
Jennifer Aniston is one funny lady – but in a new photo shoot she's channeling Funny Girl star Barbra Streisand. Aniston, who is a Streisand superfan, didn't need much convincing to dress up like one of her idols for the September issue of Harper's Bazaar.

Another pic from Jennifer Aniston's 2010 Harper's Bazaar September Issue Magazine HERE.

In fact, San Fernando Valley-born Aniston, 41, who stars in the Aug. 20 movie release The Switch, was already intimately acquainted with the Brooklyn-born Oscar-, Grammy-, Emmy- and Tony-winning superstar, 68.

"[Barbra] was wonderful, and you could talk to her about anything," Aniston tells the magazine about meeting Streisand at a Hollywood party on New Year's Eve a few years ago. "So, I happened to be talking to her and Jim [Streisand's husband, actor James Brolin] when it struck midnight. They said, 'Excuse us,' kissed each other, and then, very politely, kissed me.'"

Continue reading this article HERE.